John Marshall High School
Class Of 1965
This is the John Marshall High School
Class Of 1965 Website
Visitors to this site = 94,376
MEMORIES
Even if you never quite made it to graduation June 1965, or moved away and/or finished at another school, or graduated a little before or after 1965 from JMHS, you are all welcome here! Just contact us & request we add your name so you can join.
We're still trying to add photos and other interesting things to the site. Please look around in your pictures for past reunions or other photos from the high school years that you would like to share. It really brings the history of our class to life. By scanning and emailing the pictures to reosoldteam@msn.com we will be able to upload the pictures on to the site for all to enjoy. So dig out the old pictures
Missing Classmates & Teachers
Please Help us find everyone?
Allen, Gary
Allen (Languages), John D.
Allen (Home Economics), Virginia
Amnott (Physical Ed), Jacqueline
Anthony, James
Asquith (Social Studies), Douglas
Bacon, Linda
Barrow, Charlene
Batz, Fred
Brien (Thompson), Ann Marie
Brink (Goethe), Joyce
Bristol (Fisher), Joyce
Brown (English), Anna
Brown (Science), Susan
Calabria, Joseph
Carey, Joanne
Caton (Librarian), Mary
Cavotta, Rachael
Christensen, Peter
Closser (Math), Helen
Colby, Bonnie
Collyer, Richard
Cook, Gary
Corbett (Science), Dorothy
Corwin (Fine Arts), George W.
Coyle, William
Crable (Fine Arts), James
Craver (Potter), Jacqueline
Crellin (English), David
Czebatul, Thomas
Dailor (Science), John E.
D'Amanda, Richard
Danis (Social Studies), Ruth
Davis (Social Studies), Rosemary
Dentino, Michael
Dewey, David
Dick, George
Diehl, Joseph
Dillenburg (Social Studies), Thomas
DiMuro, Raymond
Donofrio (Merzel), Diane
Donofrio, Maryann
Doser (Physical Ed), Waltrand
Doud (Biahyj), Sharon
Drexel, Arthur
DuRocher, Patricia
Dyer, Scott
Eadie (Science), Jacquelyn
Elliott, James
Elliott, Robert
Ertle (Business), John R.
Fanghella (Pehrson), Linda
Farrell, Michael
Feldbauer (Science), Betty
Foster (Nurse), Dorothy
Fucile, Valerie
Fuller (Home Economics), Ruth
Fuller, Sharon
Garner (English), Pauline
Graf (Physical Ed), William
Granger (English), Mary W.
Griffin (Fine Arts), Gail
Guerrera (Physical Ed), Dorothy
Haag, Michael
Hafner, Judith
Harzmann (Physical Ed), Barbara
Hathaway, Barbara
Havill (Science), Jean
Hawthorne (English), James
Healy (Bowman), Barbara
Hebblethwaite, Daniel
Heffner (Hanly), Donna
Hill, Gerald
Hoffman (Social Studies), Edward
Holmes (English), Patricia
Horst (Science), John
Howland (Social Studies), James
Hurd (English), Linda Lou Wickham
Hutchins (Honan), Gloria
Irons, Patricia
Johnson (English), Fredrick
Jones (English), Jane
Keating, Thomas
King, Wallace
Kneuer (English), William
Konezny (English), Judith
Koster (Padget), Sandra
Kowacich, Millard
Kowalski, Dianna
Kozak (English), Anne
Krembel, Virginia
Laino (Languages), John
Landers (Math), Lawrence
Lane (66), Charles
Lathrop (Business), Helen M.
Leppla, Joyce
Linder (Little), Beverly
Linhos, Bruce
Lippa, Janis
Lippa, Joyce
Lord, Michael
Lutus (Business), John F.
Maddox (English), Margaret
Maher (Fine Arts), Betty T.
Maier, Gary
Martin (English), James
Marzano, Gerald
Mason (English), Johanna
Mastro, Edith
McCabe, Thomas
McCarthy, Daniel
McCarthy, Margaret
McElligott (Sawicki), Linda
McLaughlin (Accompanist), Edna
Merlino (Physical Ed), Anthony
Meyer, James
Miller (Tyo), Linda
Miller, Marilyn
Minor (64), Richard
Mitrano, Joseph
Moore (English), Gerald
Morse (Fine Arts), John
Moses (Science), William
Muratore (Physical Ed), Paul
Nasca (DiRose), Phyllis
Naumann, John
Niger (Business), Mary
Norris (Home Economics), Ruth
Oberleichtner (Home Economics), Rita
Ognibene (Social Studies), Richard
Ostrander (Science), Charles
O'Sullivan, Jean
Oyer, Pamela
Padgett, Diana
Palermo, Michael
Palermo (Speech Therapist), Michael
Paliani (Ringer), Linda
Peck (English), Daniel
Pedell (Shaw), Katherine
Perine (English), Joseph
Pflaum (Math), Charles W.
Phelan (Industrial Arts), Lee Frederick
Piazza (Librarian), Judy
Pierce, James
Pierce (English), Paul
Pierce (Kumetat), Susan
Pilskalns, Zigurd
Plekan, Gerald
Polizzi (English-Drama), Alfred
Pollotta (Baker), Lorraine
Post, Allen
Powarzynski (Industrial Arts), John
Power, William
Purdy, Michael
Quinn, Ellen
Reinagel (Gilbert), Gail
Remington (Fine Arts), Laura
Rennick (Adams), Elizabeth
Reynell, John
Rickert, Gary
Rinella (Philp), Sharon
Ringwood (Dean Of Boys), Merl
Roberts (Social Studies), Edwin
Roberts (Business), Lorraine
Rose, Linda
Rosenbloom (Physical Ed), Barbara
Rytkonen (Counselor), Ellen
Sage Iii, William
Sagesse (Dental Hygienist), Patricia
Salemme (Business), John V.
Salkin (English), Abner
Sanders, David
Scalise (#7 School), Frank
Scalone (Shaw), Sandra-Lynn
Scudder (Practical Arts), Merrill
Scully (Science), Virginia
Seiler (English), Judith
Shaw, Michael
Simonette, Gary
Simpson (Librarian), Rhoma Rae
Siskin, Linda
Slye, Robert
Smith, Douglas
Smith, Marilyn
Smith, Thompson
Songer (English), Marilyn
Spickler (Psychologist), Martin W.
Stillman, June
Stout (Science), Norman
Strowger (Weissinger), Patricia
Sullivan (Industrial Arts), John E.
Thompson (Business), B. Ray
Thornton, Richard
Tomasso, Dorothy
Tomasso, Peter
Toole, John
Toole, Nadine
Toscano (Sciarabba), Rita
Trentman (Nurse), Florence
Tucker, Lee
Tuttle, Virginia
Vaillancourt (Szeles), Suzanne
Van Deusen, Jane
Vegh (Physical Ed), Mr
Venner (Wayne), Jean
Viti (Speech Therapist), Anthony
Waldock (Hicks), Linda
Walsh, David M.
Welch, Barry
Werner, Richard
Whittaker (Counselor), Albert
Wilson (Chilcote), Freda
Wojcik (English), Antoinette
Zapf (Haley), Sharon
Zenkel, John

Play it Here
We are constantly adding things to the "Just Stuff" page and if you want to take a long trip down "Memory Lane" click the link on the left.
We found some more pictures of the 45th Reunion and added them to the Gallery Page.
Register & Explore
Click on Classmates Profile link in the menubar on the top of this page. Click on your name in the list and create your LogIn and Profile. You can even post pictures! Then.......
Start communicating with old friends. Click on a classmates name in the Classmate Profile and email them.
Invite other classmates to join. If you know a classmates' email address and they are not on this site, on the bottom of their profile, you can send them an email invitation to join!
Check out our 'Missing Classmates' list. Help us find classmates we have lost contact with over the years.
Revisit this site often for updates and announcements, new pictures etc.
Keep your info current so that we can keep you alerted to any new get togethers in the future.
We're still Great.....We're still Alive......We're Still the Class of 65
Remember the Veterans Always
You to those who serve and have se their familes, who also serve.
New to the site? Go into "Classmate Profiles" and click on your name to sign in.
Send stories or suggestions to Contact Us

Add favorite photos

Update your profile

Post Announcements under Member Functions
WOW! 156 Classmates have signed up.
Let's see if we can reach 60% of the class?
We need lots of photos from Elementry School. Check out "Us Thru The years". Are there any you can send in???
Please help us remember those who have made an untimely appearance on our Memory page.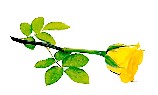 Remember, it is not how we die, but how we live that becomes our legacy.
Please add a note or remembrance of their lives. Just click on their name, either on Class Profiles or In Memory page, click "post response" and enter your thoughts, comments or memories. click submit at bottom of page...May be easily edited after the fact. It's worth your time.
ANY SUGGESTIONS TO ADD TO THE WEB SITE PLEASE
CLICK ON THE SUGGESTION BOX